The team at iPipeline had mostly planned out how the PreQuo Lead Gen service should work, but simply didn't have time on their internal roadmap to deliver the product quick enough. They got in touch to see if we could help with the development of the product and we discussed several ways we could tackle this.
We ended up developing the PreQuo Lead Gen service as a Single Page App (SPA) using VueJS with a Laravel API sitting behind it.
The service is fully customisable behind the scenes with logins for the iPipeline service team and their clients too.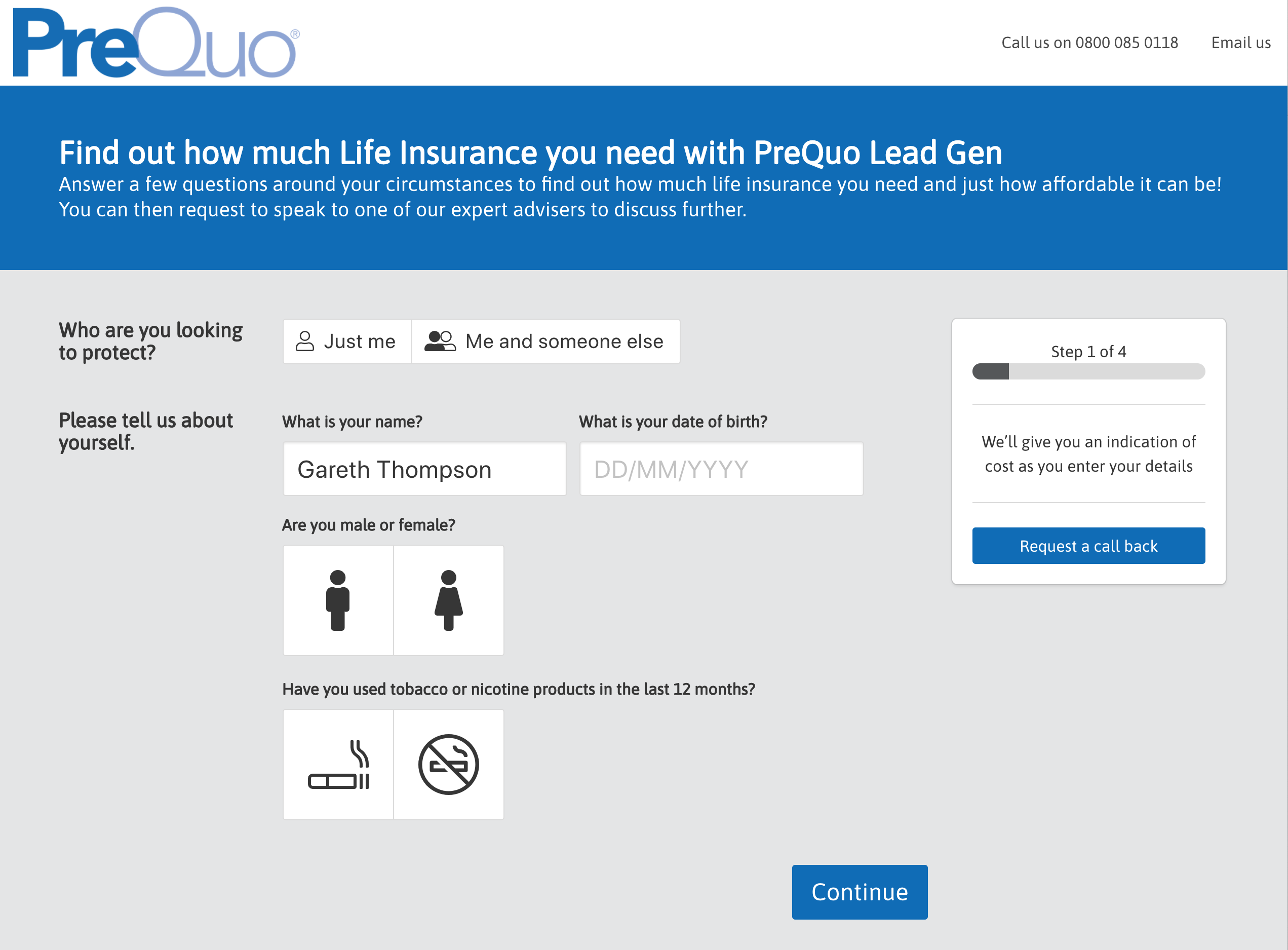 The team here ploughed through the development phase closely with our contacts at iPipeline and kept everything on track with frequent video calls to monitor progress and discuss ideas.
As we approached launch we helped design the hosting platform to run this and setup various performance and uptime reporting services to ensure that it achieves the service levels that iPipeline and their clients expect.
We are incredibly proud to have helped the team at iPipeline design, develop and run this service.
Codepotato 😍iPipeline for ever!
Visit iPipeline for more